EcoWater Evolution Water Softeners
Smarter than any other
the EcoWater eVOLUTION range connect to your Wi-Fi to make management and maintenance really easy from your tablet or smartphone
Immense reliability
with nearly 100 years experience manufacturing domestic water softeners. 95% of components are manufactured in-house in state-of-the-art facilities
Simplicity
eVOLUTION water softeners are totally automatic and adapt to your water usage; they'll even let you know when you need to add tablet salt
Up to 50% cheaper to run than a block salt softener
smart technology helps them run as efficiently as possible reducing running costs compared to traditional softeners
The perfect size softener – whatever your needs
EcoWater offer a wide range of softeners for all different sizes of homes and all kind of locations.
Click the product names below to see the brochures and specifications for the EcoWater range.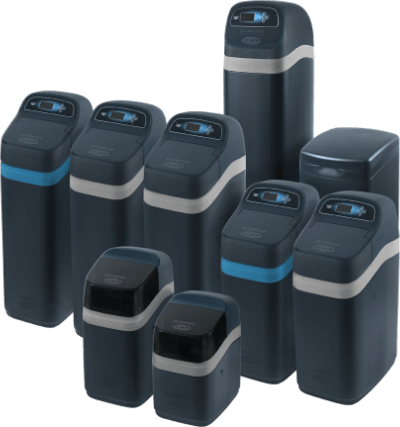 However large or hectic your home is you'll have continuous access to soft water with EcoWater's smart range or water softeners.