How hard is the water in Kent?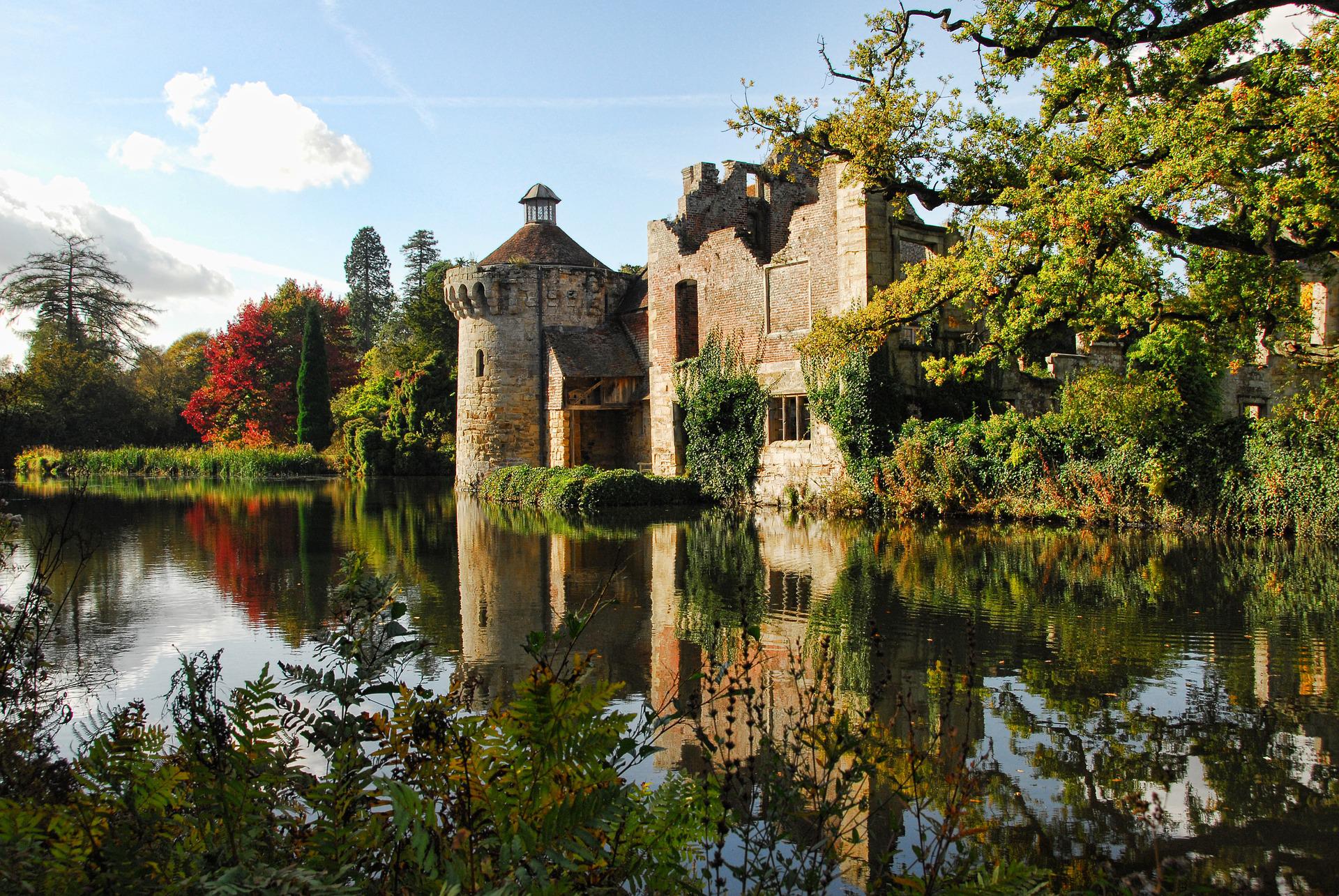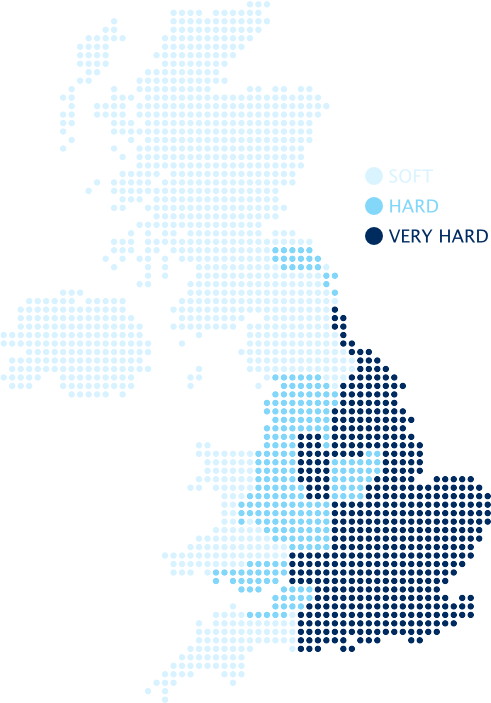 If you live in Kent, your water is likely to be hard
For those that reside in Kent, unless you have a water softener installed in your property, you'll experience hard water. The reason for this is what goes on beneath our feet. The county's underlying soil is comprised largely of chalk and clay. The mineral content of this type of soil contains an abundance of calcium and magnesium minerals. So why is this important? Well, although rainwater is naturally soft, when it meets soil that contains these minerals, it has the effect of turning the water hard. The same is true for much of the south of England – and Kent is no exception.
Although the levels of water hardness in Kent differ from area to area, by and large across the county, the water is considered to be either hard or very hard. The measurements are made in parts per million (ppm) – anything over 200 ppm is considered to be hard – and Kent scores consistently above 270ppm, sometimes up to 300ppm, which is getting towards the point when you would want to be thinking about wearing a tin hat in the shower!
This is why so many householders in Kent choose to have water softeners fitted. It is by far and away the most effective way to combat the negative effects of hard water, which we will come onto later. With a soft water system in place, you'll notice a dramatic drop in your water hardness level. Instead of being around 280ppm without a water softener, the reading will fall to virtually zero with a water softener installed.
Mains Drinking Water and Sewerage Services
In Kent, the mains water and sewerage services are under the control of a number of water companies, including Thames Water, Southern Water and South East Water.
Are you a Kent resident? Find out Discover the hardness levels in areas near you:
Why is hard water a problem?
Although hard water does have something of a bad name, it does have some good points. Indeed, many people prefer to drink hard water instead of soft water. Nevertheless, for the majority of the time, it is difficult to make a case for subjecting yourself to hard water for any other reason. Which brings us neatly onto the subject of limescale!
Limescale is something you want to avoid if at all possible. But if you are constantly using hard water, then limescale will keep on appearing. And you'll never be able to keep it away. Scale build-up occurs every time hard water molecules become agitated. Put another way, each time you heat or boil water through your household appliances, for instance, the central heating system, dishwasher, kettle or washing machine, the effects of hard water will become show up. Any time you cook, clean, wash or put on the heating, you are welcoming limescale into your home!
How is water hardness measured?
Water hardness is measured in particles per million (PPM). The amount of hardness particles that are dissolved in the water are rated, as follows: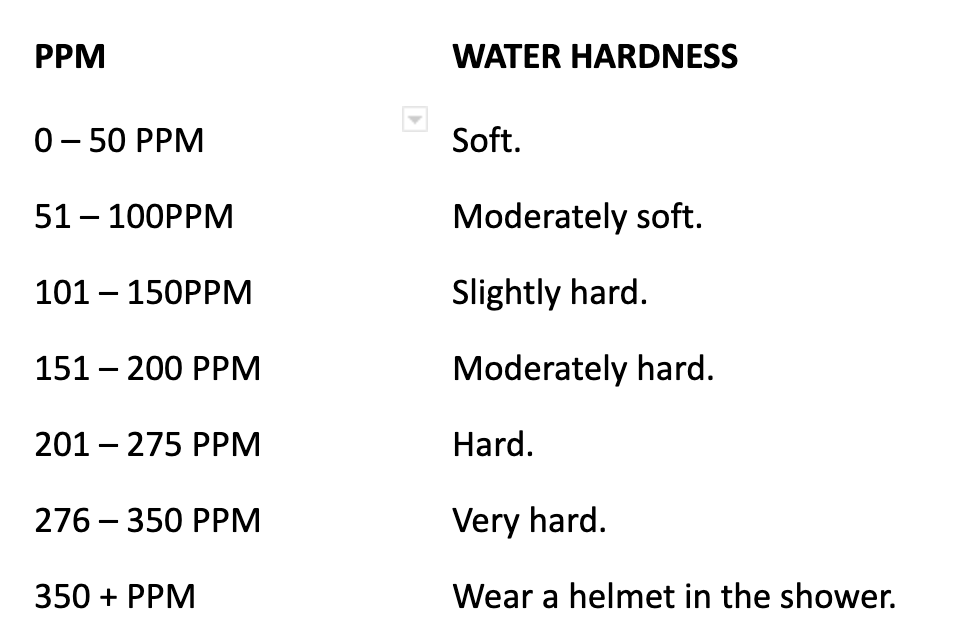 So, on average, with Kent having a water hardness reading of around 280ppm, this is why the county's mains water supply is classified as very hard.
How can I reduce the water hardness in my home?
To overcome the downside of hard water, the most effective solution is to have a domestic or commercial water softener fitted, whether in your home or business premises. You may wish to leave your drinking water unsoftened to make it more palatable. If you would like a water softener but want hard water to drink from the tap – no problem! It is easy to filter out your drinking water supply from the remainder of your softened mains supply.
What is a water softener and how does it work?
The softener attaches directly to the mains water supply and works by flushing out the hard water particles. The process by which this is done is known as "ion exchange". This removes the calcium and magnesium minerals which make the water hard in the first place. Our high-quality softeners are filled with food-grade resin beads that are dosed with sodium ions. As the water passes through the tanks in the softener, the resin beads attract and hold on to the magnesium and calcium minerals and "exchange" them for sodium ions. This is the process that makes the water soft, thus ridding your property of any threat from limescale build-up.
The regularity will depend on the amount of water you use, but your softener will need to "regenerate" to flush away the magnesium and calcium ions on the resin beads. This happens automatically. A metering system informs the water softener when to regenerate. All you need to do is to ensure that the soft water system is regularly topped up with salt, which all water softeners depend upon to assist with the regeneration process. 
The benefits of soft water on your skin, hair and laundry
Skin, hair and laundry absolutely love soft water! It makes your skin and hair feel smoother and silkier, plus you'll quickly notice that your soaps, shampoos and gels will all last that much longer.
And, from first-hand experience, we know that skin conditions, such as eczema and dermatitis, respond really well to regular soft water exposure.
Also, your laundry will be softer to the touch, sinks and shower screens stay cleaner for much longer and they won't look stained. Your household appliances will also run much more efficiently. Plus, you won't get through as much Cif or Mr Muscle because you won't be facing a constant battle against hard water!
Will my water softener need to be serviced?
To be on the safe side, servicing always makes good sense – for a variety of reasons. Even though, our water softeners are well-built, known for their reliability and designed to last for many years, they work best when well maintained. For this reason, we would always recommend you take out one of our Annual Service Plans.
What does the SJ Water Softeners Annual Service Plan include?
This is a once-yearly health check to ensure your water softener is functioning optimally. We'll check there are no leaks, that the resin is given a good clean – this is very important – and that everything is in order with the working parts, like the bypass valves. We'll also check that the overflow is cleared of any blockages.
Being on our annual service plan won't just prolong the life of your water softener – it will also save you any outlay on unexpected maintenance issues.
What's more, you don't need to be an existing SJ Water Softeners customer to benefit from an Annual Service Plan. 
Other Annual Service Plan benefits – Warranties, Parts, Salt
Save money on any parts that need replacing, such as filters – we'll take £10 off the standard price of a replacement. Plus, we will give you a 10-year warranty on all parts – as opposed to the standard manufacturers' warranty you'd otherwise receive.


Reduced cost of salt supplies. When we do your yearly Health Check, we'll stock you with sufficient salt to last until your next annual inspection – saving you money on bulk purchases and on delivery charges.


Sign up for a plan and get a free faucet and filter (worth £120)
The whole Annual Service Plan Package costs just £65.00, inclusive of VAT.
Annual rainfall: 29.18 inch or 741.1mm.
Wettest month – October – 3.66 inch or 93mm
One of the home counties, Kent is in South East England, bordering Greater London to the north-west, East Sussex to the south-west and Surrey to the west. With Maidstone as the county town, Kent is the fifth most populous county in England, the largest non-Metropolitan county and has the highest population of any of the home counties.

The name Kent is understood to be of British Celtic origin. It apparently means 'coastal district,' 'corner-land' or 'land on the edge'.

Kent is a high-income county with a highly diversified economy, consisting of agriculture, haulage, logistics and tourism, all of which are significant industries. Due to its abundance of fruit-growing and hop gardens (which ensures great beer!), Kent is also affectionately known as "The Garden of England". In contrast, coal mining has also played its part in the county's industrial heritage.

Whilst nearly 30% of Kent forms part of two Areas of Outstanding Natural Beauty – the North Downs and The High Weald – large parts of the county sit within the London commuter belt. It is also home to many cross-channels ports. As a result, Kent retains strong transport links to both the capital and nearby continent.
What's the big issue with limescale?
If you constantly use hard water in your home, limescale will cause a whole range of problems, any one of which threatens to downgrade your household appliances and sting you in the pocket.


Overall reduced efficiency of appliances
Block valves, reduced diameter of pipework
Potential for boiler breakdowns
Increased gas and electricity bills
Longer household cleaning times
Poor appearance on surfaces like chrome, granite, glass, Perspex, etc
Hard water is a negative for skin, hair and laundry
Hard water can have a big impact on personal hygiene. Washing in it regularly dries out your skin. It can be especially bad for those suffering from skin conditions, like eczema. With frequent exposure to hard water, hair will look lifeless after shampooing, whilst laundry will lose its colour and softness and start to feel starchy. The more you clean, the worse the problem becomes.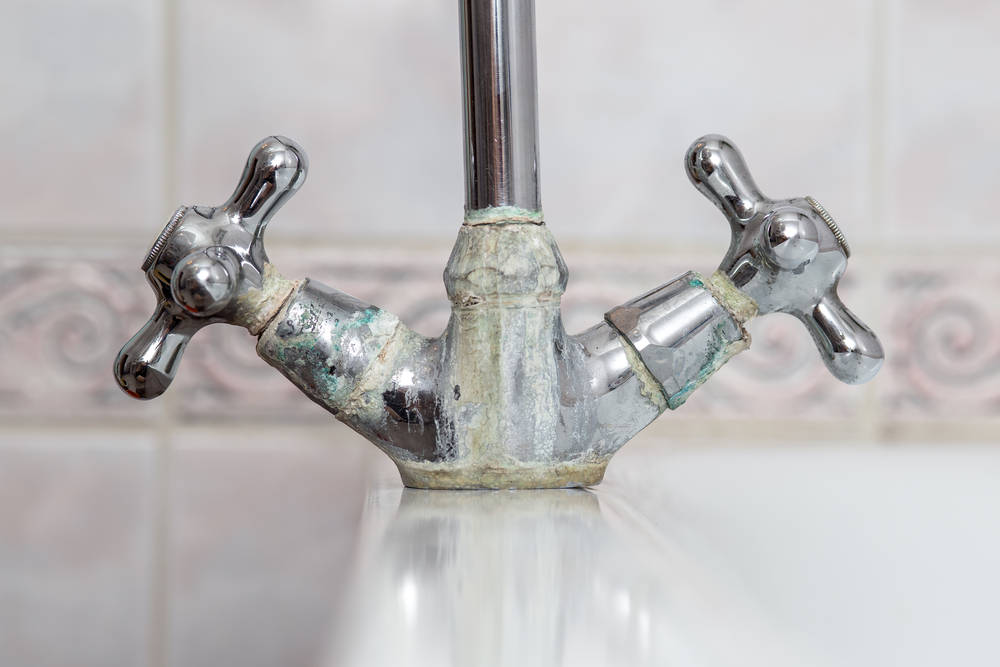 The effects of hard water on skin, hair and laundry
Hard water is also a big issue for personal hygiene. It dries out your skin and can be especially bad for those suffering from skin conditions, like eczema psoriasis. Hair can look lank after shampooing and your laundry will lose its softness and feel starchy and lifeless, when frequently exposed to hard water. The more you clean, the worse the problem becomes.
Will I get savings on household bills from having a water softener?
Indeed, you will! After the initial outlay on your water softener, you'll start seeing immediate savings on your household bills. 
We have worked out these savings, based on the money an average family of four will see on shopping and energy bills, after a water softener has been fitted in the home. Assuming a two-bathroom property, the average reduction on general family toiletries and household cleaning products will be around 70%. Not bad going!
In this calculation, we've included items such as washing machine and kettle de-scalers, one-off purchases, as you wouldn't need to buy these again after you've had a water softener installed. Even by taking out the costs of these sundry items, your monthly shopping bill for the above products would drop by around 65%, compared to what you would spend if you didn't have a water softener.
A Water softener and Energy efficiency make ideal partners
With every year that goes by, the average Kent household which isn't equipped with a water softener will experience a sharp reduction in energy efficiency. Given the huge hikes we are now seeing in energy bills, this isn't good news! You can blame it on the non-stop build-up of limescale that attacks the plumbing. Pipework accumulates limescale at the rate of 1.5mm annually in hard water areas like Kent. This extent of scale build-up reduces energy efficiency by as much as 12% a year. With every passing year, energy efficiency declines further still, whilst fuel bills go through the roof! It's a situation to avoid if you possibly can – and you certainly can with a water softener on the scene!
You'll notice big savings on fuel costs with a water softener in place. Not only that, the reduction in capital depreciation on your key household appliances will also save you up to £240 per year. Furthermore, your central heating boiler will perform like a thoroughbred and stay in great shape for many years to come. You could easily get 15 years' use out of it, before needing to think about getting a replacement.
What does it cost to run a water softener?
Whilst most of the water softeners we fit don't have many moving parts, are extremely reliable and highly unlikely to break down, there are associated servicing costs. For this reason, we would recommend that you have a cost-effective Annual Health Check.
Typically, the only on-going cost you would need to consider is for block salt. This will cost no more than £2 to £7 per person per month, depending on the capacity and amount of usage your water softener gets.
What is the best water softener for me?
Our market-leading selection of Kinetico, EcoWater and Harvey water softeners are designed to suit all requirements and UK plumbing systems. We can discuss the best option for you, based on your budget and anticipated usage. Our ranges start from £1595 for the premium range.
The installation cost is £350 for all models connected to the most common 15-22ml pipework. For 28ml pipework, the price may go up to £450, although we'll assess this when we visit. And there's no need to do a site visit prior to installation – we can do both on the same day. The prices you see on the website are definitive and VAT inclusive.
If you aren't sure which is the right softener for you, by answering these few short questions you'll be on the right track. Or call us if you have any questions.
Interested in learning more about a water softener installation in Kent?