A warm welcome from the Famous Five!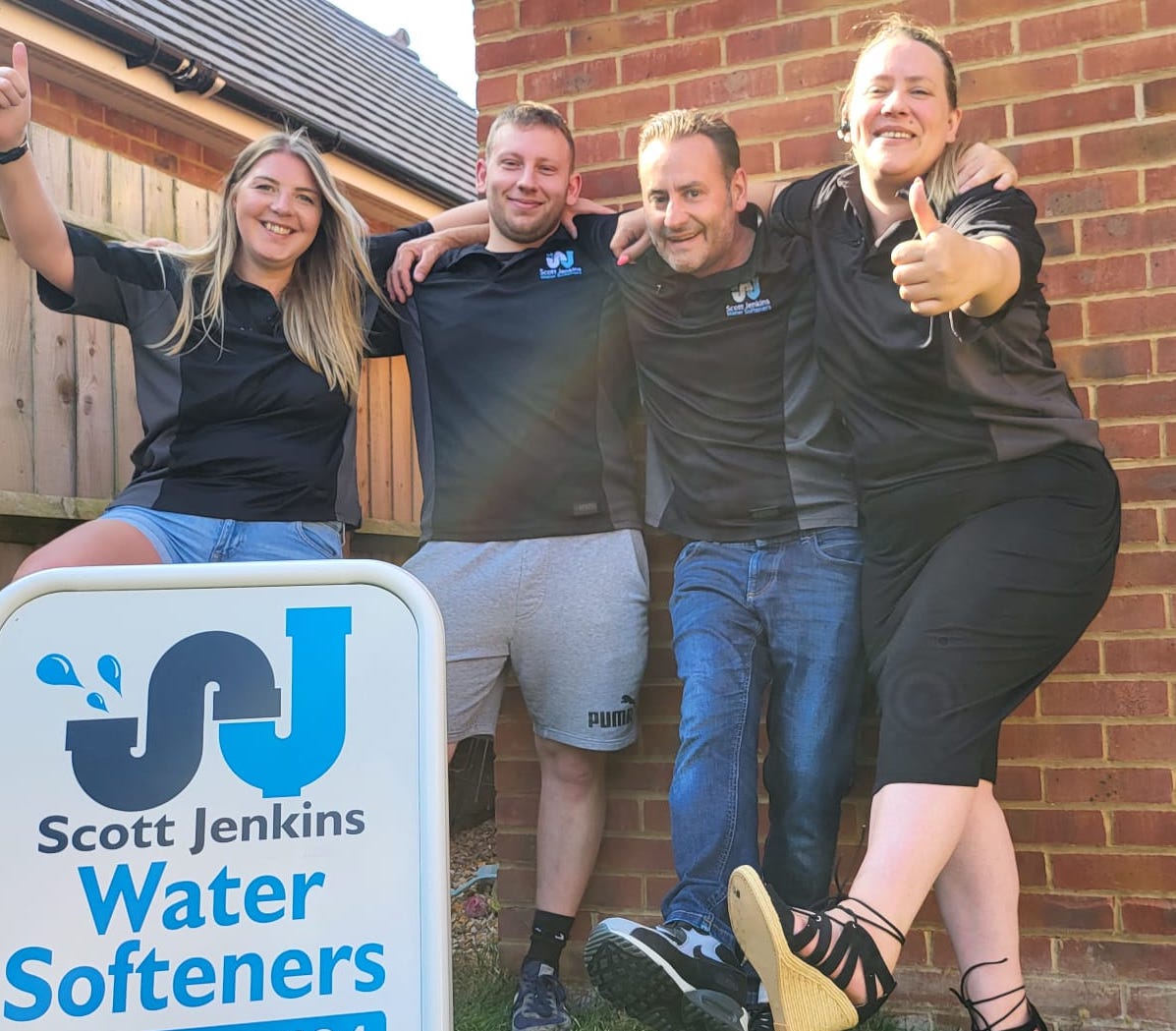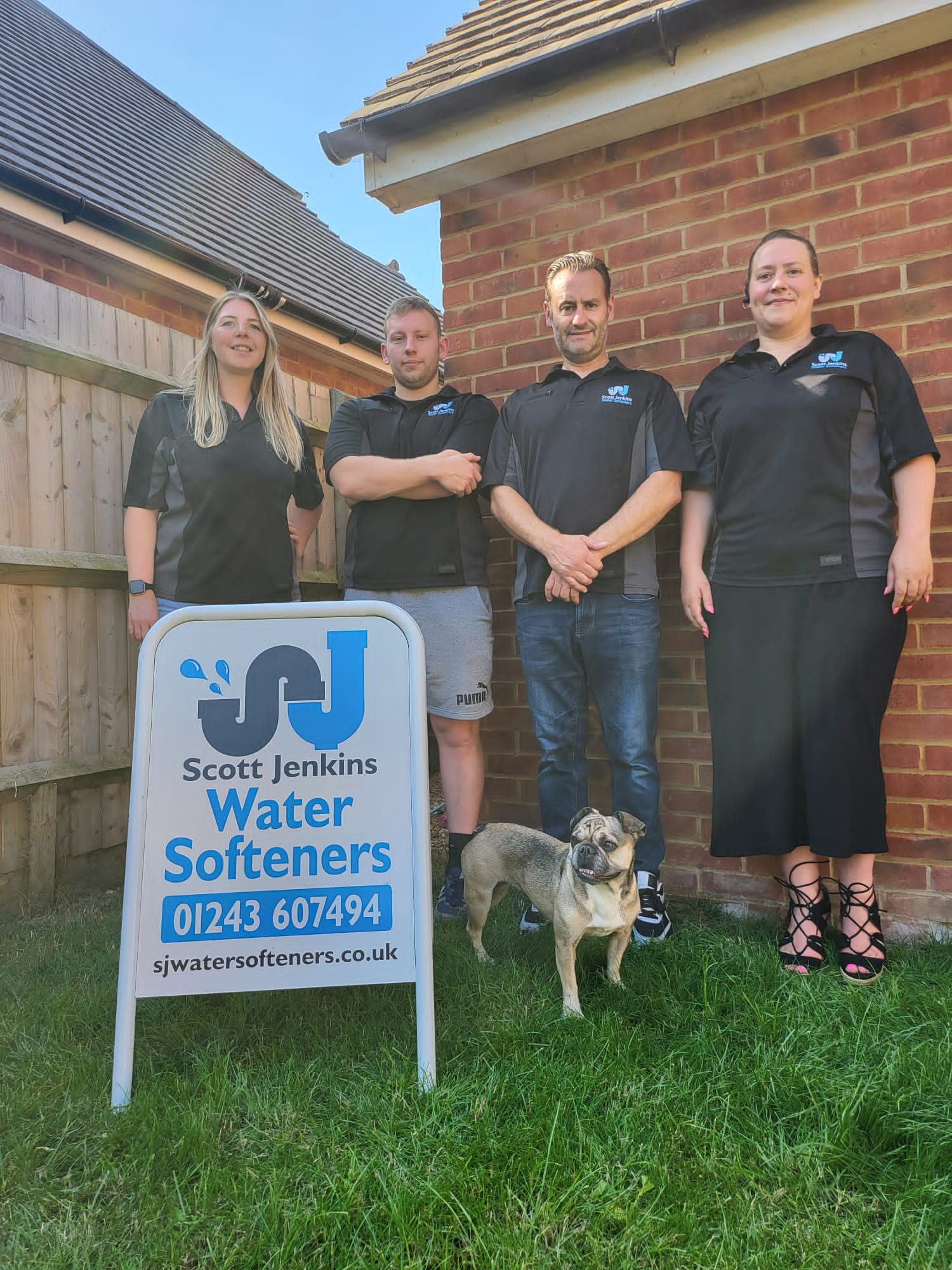 Here we are – the people who make it all possible, the beating heart of Scott Jenkins Water Softeners.
From left to right, meet Lauren, Luke, Scott and Kristie.
And, in the foreground, the most important member of the team, our Head of Security, Dolly the French Bulldog (Kristie's adorable pet).
We began life as a family-run business in 2012 and that's the way it will always be. Scott and Kristie are brother and sister – with Lauren and Luke extended members of the family unit. With Dolly, we're the famous five!
Big enough to cope, small enough to care, we will always prioritise excellent service to you our valued clients – wherever you live.
As a family, we look forward to welcoming you aboard.
A water softener will give you...