Looking for a discount water softener that stands the test of time?
It's finally here! The MolliVita, exclusively available to the UK market through Scott Jenkins Water Softeners.
A permanent soft water system for your home that we're proud to have helped create.
Amazing value for money water softener
Just £1195 (to include installation)
Plus £9.99 per month to cover all repairs and replacement softeners
With its modern, minimalist design, the MolliVita Discount for Life Water Softener is ideal for homes with up to 3 bathrooms, providing as much soft water as you need, 24/7.
When you are working to a budget, MolliVita is the most affordable water softener on the market today
Pay once – and once only
Just £9.99 a month covers all repairs and replacement softeners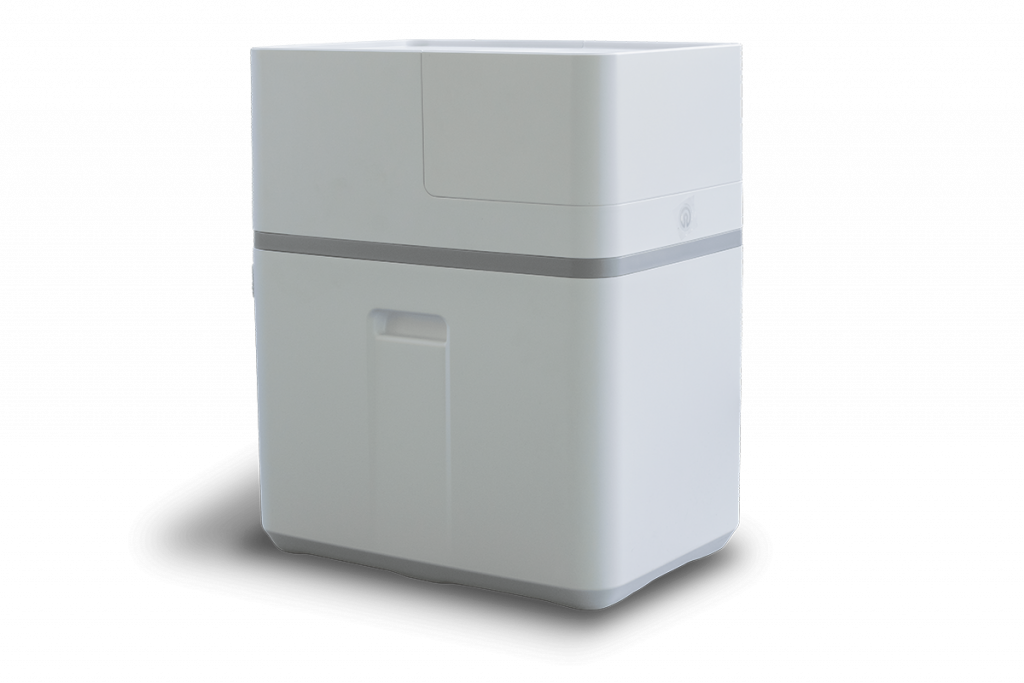 Features
Available in standard (200) or XL (400) sizes
Low salt alarm
Anti-flood alarm
Holiday mode
Dry brine tank
Service alarm
SJ Water Softeners – Putting customers first
Before introducing the MolliVita range to the English market, we were given a unique opportunity to work closely with the European product manufacturers, providing input on product design and functionality.

Given our extensive and long-standing involvement with the UK water softener industry, we understand what's important to our customers: yes, price is paramount but product quality, reliability and ease-of-use are all high on the list of priorities.
So, to be involved in fine-tuning this impressive water softener before bringing the product to these shores was exciting. We're delighted with the finished article and we hope you will be, too.

Packed full of user-friendly features (like optional WiFi and anti-salt bridging), MolliVita has opened up a whole new era of affordable water softeners for householders throughout the south of England, who may have never previously considered soft water as an option – or didn't believe their budget would stretch to one.
Why we feel soft water should be more affordable
The reason we got involved in selling water softeners back in 2012, was because we saw first-hand, the amazing health benefits that soft water provides. The daughter of SJ Water Softeners founder, Scott Jenkins, had suffered with eczema for a number of years, but discovering soft water proved to be transformational. Years of washing in hard water had only aggravated the condition but after switching to soft water, the eczema not only subsided but disappeared altogether.
Even if you are not an eczema sufferer, hard water is incredibly harsh on the skin. It dries it out and turns hair lifeless. The more you wash in it, the worse things become.
The MolliVita discount water softener for life is the most affordable way to introduce a health-promoting soft water system into your home, offering benefits for the whole family – soft skin, luscious locks, lovely feeling laundry and baths that retain their bubbles! Plus, you'll soon start seeing a reduction in what you've been spending on cleaning products. You'll need to use far less detergents with soft water.
Why some water softeners are more expensive than others
There are various reasons why water softeners can differ in price. The brand, for a start. Well-known makes that have been around for years tend to cost more. Size, too, is a factor. Water softeners with a higher capacity are generally more expensive.
But don't let any of that put you off! At SJ Water Softeners, we believe in providing our customers with great choice. That means having a range of water softeners to suit all budgets – low-cost through to premium quality. We've got it all covered!
The MolliVita Discount Water Softener for Life is ideally suited for anyone wanting an affordable soft water system. Costs can not only be spread but you will never again have to pay for a replacement water softener.
It really is the ultimate low-cost water softener. One that will last you a lifetime!
Covering West Sussex, East Sussex, Surrey, Hampshire, Kent and London
To book your installation or for further information about the MolliVita Discount for Life Water Softener call us on 01243 607494 or email kristie@sjbs.info